In the 21st century, youth are increasingly anxious, depressed and afraid of what climate change means for their future.The term eco-anxiety has been coined by researchers to document the sense of fear and impending doom brought on by climate change. This eco-anxiety can be paralyzing. But many youth are taking action to overcome it and shape the world they are inheriting. 
Even during these exceptional times, youth from all around the world are carrying out digital activism, online climate strikes, and webinars and video discussions on how to tackle climate change. Some youth climate activists are taking action in the form of developing an educational curriculum for a just economic recovery after the pandemic, called the 'Green New Deal & Coronavirus Crash Course.'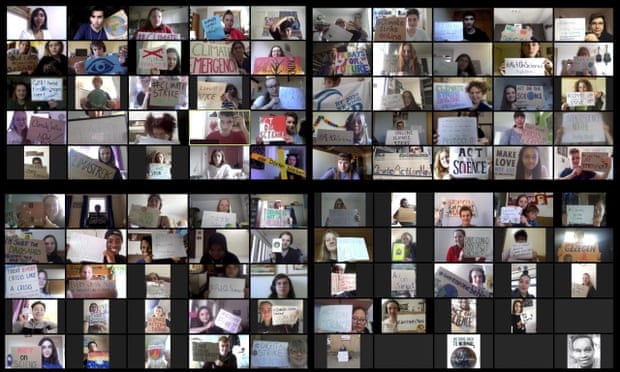 These inspiring stories are what motivate our team at Be the Change to empower even more resilient and bold youth leaders! Here are a few updates on our work! 
Upcoming Project: Youth for Climate Action
To further combat climate change, address eco-anxiety and empower youth, Be the Change is pleased to announce its upcoming pilot project, Youth for Climate Action (Y4CA). Y4CA aims to empower Vancouver youth in high school environmental clubs and community centre youth groups to design and implement meaningful climate action projects in their communities. These youth-led projects will directly reduce local ecological footprints and engage local community members in climate action. By participating in Y4CA, youth will gain the lifelong skills, knowledge, and motivation to take climate action in their communities and beyond. The Y4CA project is set to run during the 2020-21 academic year. 
Pro-D Workshop
On May 1st, we had the amazing opportunity to host a 
digital Professional Development (Pro-D) workshop for 30 Educators at the Surrey Teachers Association Convention! We were so excited and thankful to see such great attendance and to have the opportunity to learn how to effectively host a workshop online. We provided teachers a deep dive into how to access and use our resources, including our new
Climate and Connection Remote Learning Unit. One teacher champion wrote about our offerings in the workshop: 
"A huge resource bank of varied, competency-based activities for educators to use in their
classrooms to help students feel empowered to make changes in their world."
In the future, we will look to host more digital Pro-D's. If you are an educator,would you be interested? Reply to this email if you'd like to see us at a Pro-D day in your school or district! 
That's all the updates for now! An important reminder: support from donors is essential for us to continue our work building the next generation of leaders. Your support matters.
Warmly,
George Radner
Executive Director